LIMITED EDITION
Find your happy place—with the latest limited edition flavor sensation from White Owl.
Now, you can take a puff of paradise - but only for a limited time! Jamaican Me Happy is the latest exclusive smoking experience from White Owl and one that's sure to stir you up. Vibrant and tropical, this slow burn cigarillo delivers a fresh, fruity flavor that lasts. Learn More.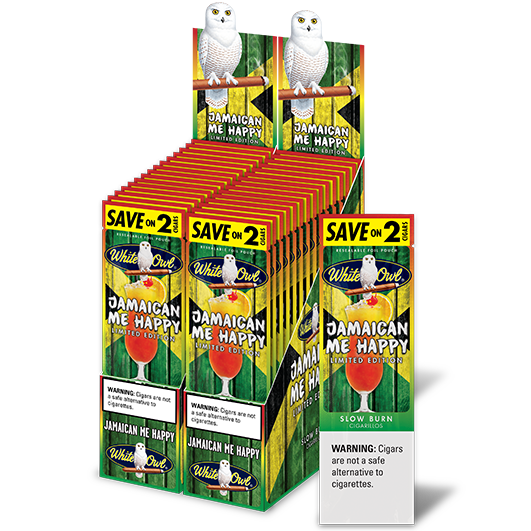 LIMITED EDITION
Enjoy the essence of the islands when you crack open the latest flavored cigar creation from White Owl—Coconut Rum. Learn more.